Launch smarter, not harder. Why create a Minimum Viable Product? MVP is a basic version of your app that contains only the core features that your target audience needs. It's a great way to test your idea and get early feedback from potential users without huge investments.
A minimum viable item is an idea that is derived from the Lean Startup methodology. The goal is to introduce the product with the smallest number of features and to confirm the concept early during the product's development process.
Using an MVP solution is advantageous to reduce the risk of failure, save money, and even get funding.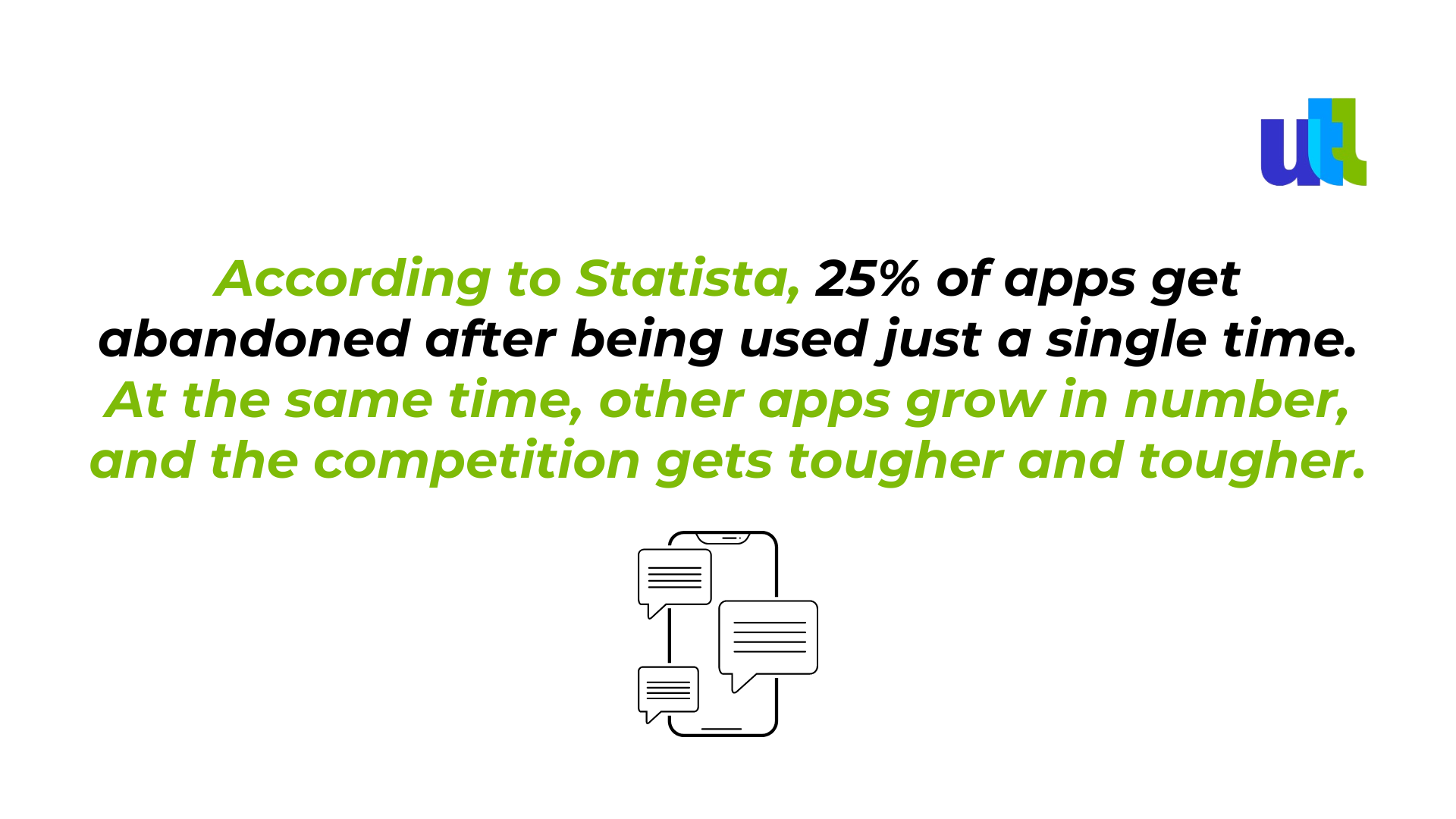 Benefits of building an MVP for fundraising
Let's consider several benefits associated with MVP development for fundraising:
Potential investors can test the features of the product
When it comes to sponsoring product development, the minimum feasible framework is crucial to ensure that investment funds are secured. Why? Because it lets MVP investors understand the capabilities of the product while also showing how it will solve real-world problems. In contrast, products that are in the very initial stage of development could be a challenge to sell to investors simply because they might not be capable of seeing the potential benefits of the product.
Furthermore, MVPs can help ensure that the products are created in a way that is centered around the needs of customers. In essence, MVPs definitely should not be ignored when looking for investment.
Investors can assess the product's future opportunities
The primary goal of an MVP is to verify whether the product will have demand on the market - if there is a need for the item and if customers are willing to purchase it. An MVP gathers early feedback that is then utilized to improve the product before its official launch.
Furthermore, with its help, startups can lower the chance of failure and improve their odds of success. For investors, an MVP means to evaluate whether the product will succeed and make an investment decision.
Utah Tech Labs have years of experience and knowledge in MVP development for web and mobile application projects. If you're trying to raise money to fund your next idea, our experts will assist you in creating an MVP that will impress even the most skeptical investors.
Investors can learn a lot about your teamwork
Any experienced investor will know that among the top crucial elements of any startup is the team that supports it. They are convinced a well-functioning motivated team can make even the most difficult venture successful.
It is a great way to demonstrate your commitment to the product
One of the main fears of investors the people behind the venture won't be committed to seeing the project through to the end.
By clearly demonstrating your dedication to the project through an MVP presentation your startup could increase its chance of securing funds and succeeding.
It is a great opportunity to demonstrate your market knowledge and preparation
MVP development lets investors understand that team members are aware of the market's trends and can adapt to new ones.
MVP is an important element in securing funds from investors and showing the market's awareness.
The MVP also serves as a proof of concept that investors can utilize to evaluate market opportunities and the potential ROI.
Now, that we've understood the importance of having an MVP before meeting potential investors, let's take a glance at what is needed to create one.
How to build an MVP?
One of the most crucial steps is to find your target audience. Thus, you can further boost user engagement, enhance satisfaction, and drive app traffic.
1. Identifying your users & their pain points
This is the first step in developing an app that the target users will use and pay for.
Bonus tip: Look for loopholes in the market by studying the competitors. Why not fill in those gaps?
2. Develop a clear value proposition
Your value proposition is what sets your app apart from the competition. It needs to be clear and greatly highlight the benefits of your app.
Defining the core features of your app solves critical issues. It also strikes a chord with your intended audience, crucial for raising funds.
Bonus tip: when developing your value proposition, consider the following questions:
What makes your app unique?
How does your app improve the user's experience?
What problem does your app solve?
Why should people use your app and not those of your competitors?
It's not that difficult if you seek it right.
3. Create your MVP with the help of a professional team
Bonus tip: focus on creating a great user experience.
4. Test it with your target audience
This is the final and major step. It allows you to gather feedback and make all the necessary adjustments before the final launch. After all, this is what you built the MVP for, right?
Bonus tip: how to test your POC with your target audience
Identify the Key Performance Indicators (KPIs) to measure user engagement, retention, and conversion rates.
Use testing methods such as usability testing, budget, and timeframe.
Get early adopters: use social media, email marketing, or paid advertising to reach your target audience.
Collect feedback: collect feedback using surveys, questionnaires, or interviews.
The tech experts at Utah Tech Labs can help you with it. Get on a free consultation call.
5. Investors lookout
Non-profit community development finance institutions, Government agencies and programs, Angel investors and venture capitalists, Crowdfunding, friends and family...
Remember, when looking for investors:
Focus on demonstrating the potential for growth of your product,
Show the customer satisfaction that it can provide.
Prioritize profit-oriented features.
Have a clear roadmap for the development process.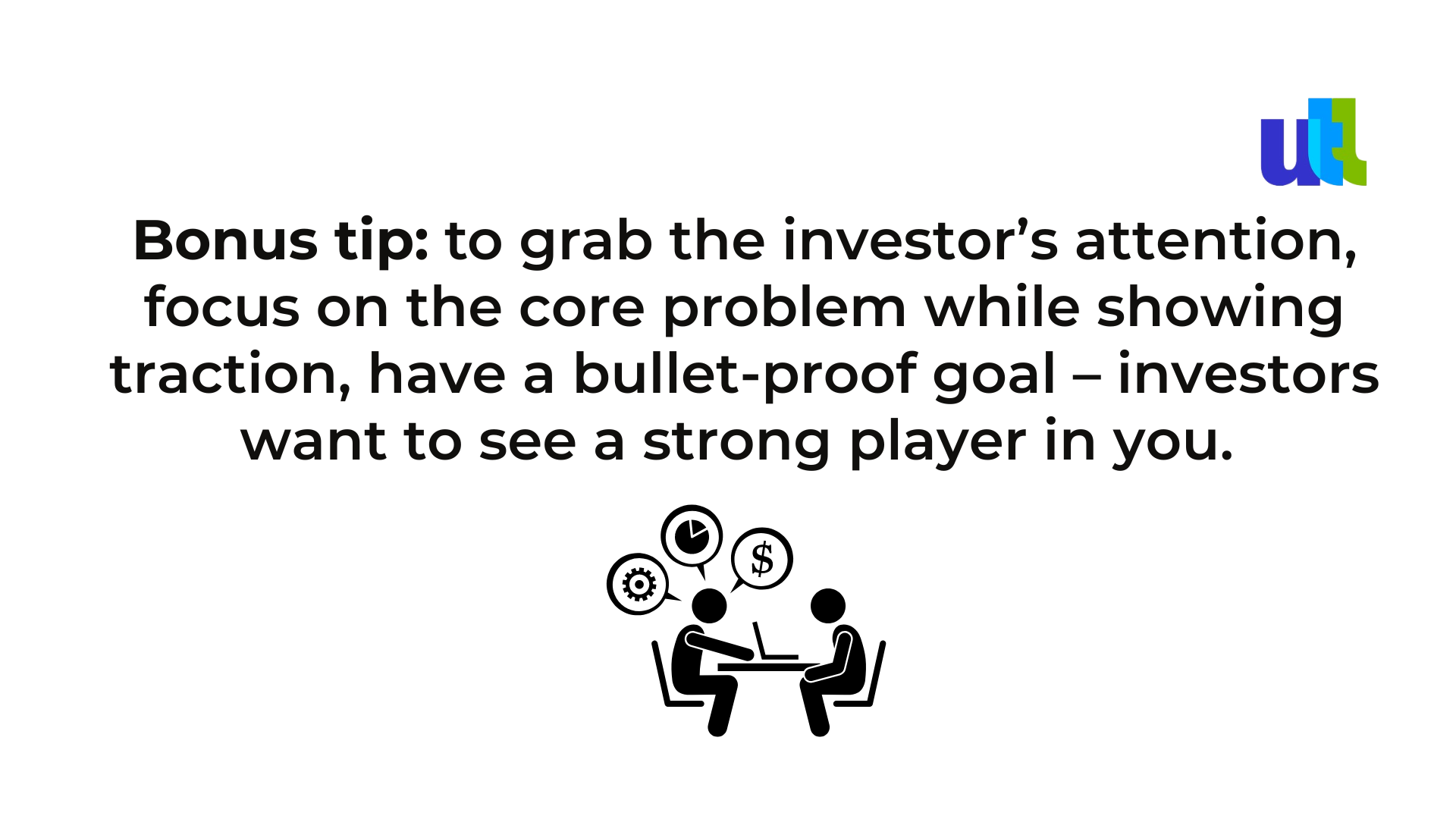 (Strong MVP = Viability+Problem solving)
Additionally, it's important to have a clear plan for how you will use the funds you are asking for. This will assure investors of your ability to launch and grow your business successfully.
Wrapping up
Building an MVP is a critical step in the process of raising money for your mobile app. Of course, in some cases, a well-developed prototype may be enough to demonstrate the app's potential. However, a well-developed MVP can seriously convince investors to provide the necessary capital.
Let's also not miss out that great companies like Uber, Airbnb, and WhatsApp started as MVPs and found funding along the way.
For free consultation about MVP that raises money for your mobile app click here.
----------------------------------------------------------------------------------------------
View the full presentation: