Having a mobile app in this digital era has become a basic need for businesses. The app market may look oversaturated with more than 5 billion mobile apps in app stores, but in fact, a notable presence on mobile is essential – no matter your company's size and industry.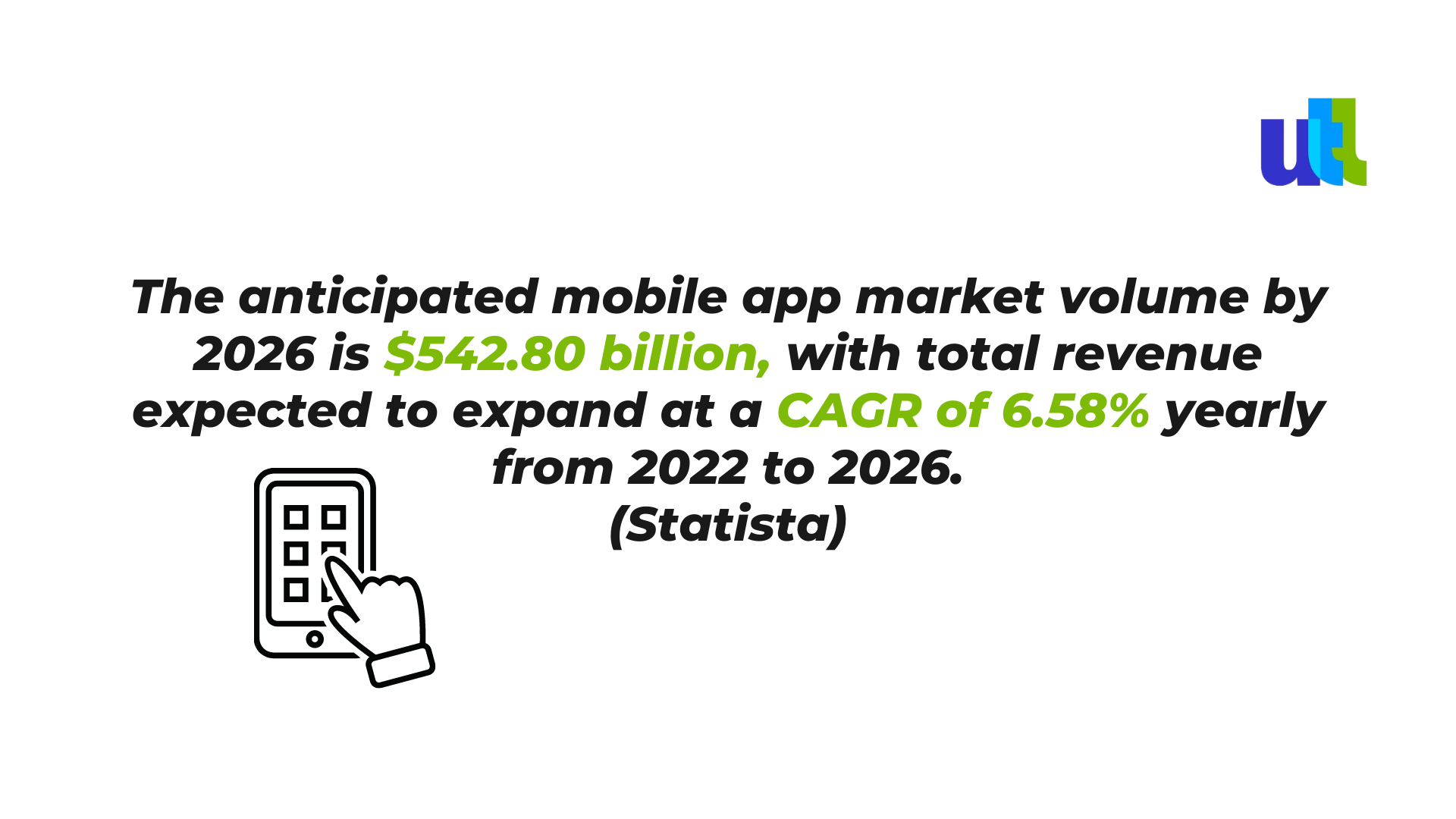 The global pandemic has accelerated the transition toward mobile-first smart solutions. As more modern customers use their smartphones to pay their bills, shop, connect with coworkers through various messenger apps, manage their finance, and more, the demand for high-quality mobile apps offering such capabilities grows.
Now people want their operations to be private, safe, and secure. They are searching for more security breaches and protection from vulnerable events, a better user experience, and new levels of speed. Our professional app developers in Utah confirm it from their experience.
In this article, we will speak about some of the emerging technologies that are currently transforming the mobile app development industry, converting it, and retaining mobile app users. And will continue to do so in the following years.
Not only are these trends key to keeping up with the ever-changing customer preferences, but they are paramount for product evolution, scaling, and keeping up with the competition, which, let's face it, is becoming always fiercer in the app development world.
1. 5G
The Fifth-Generation wireless cellular network (5G) is the latest radio technology built to deliver new-level high-speed performance. It is not an upgraded version of 4G - but a different technology.
It is doing much more than significantly improving the network connection. Due to its unified connectivity fabric, connecting devices to gather and share information in real-time is becoming more comfortable and helpful.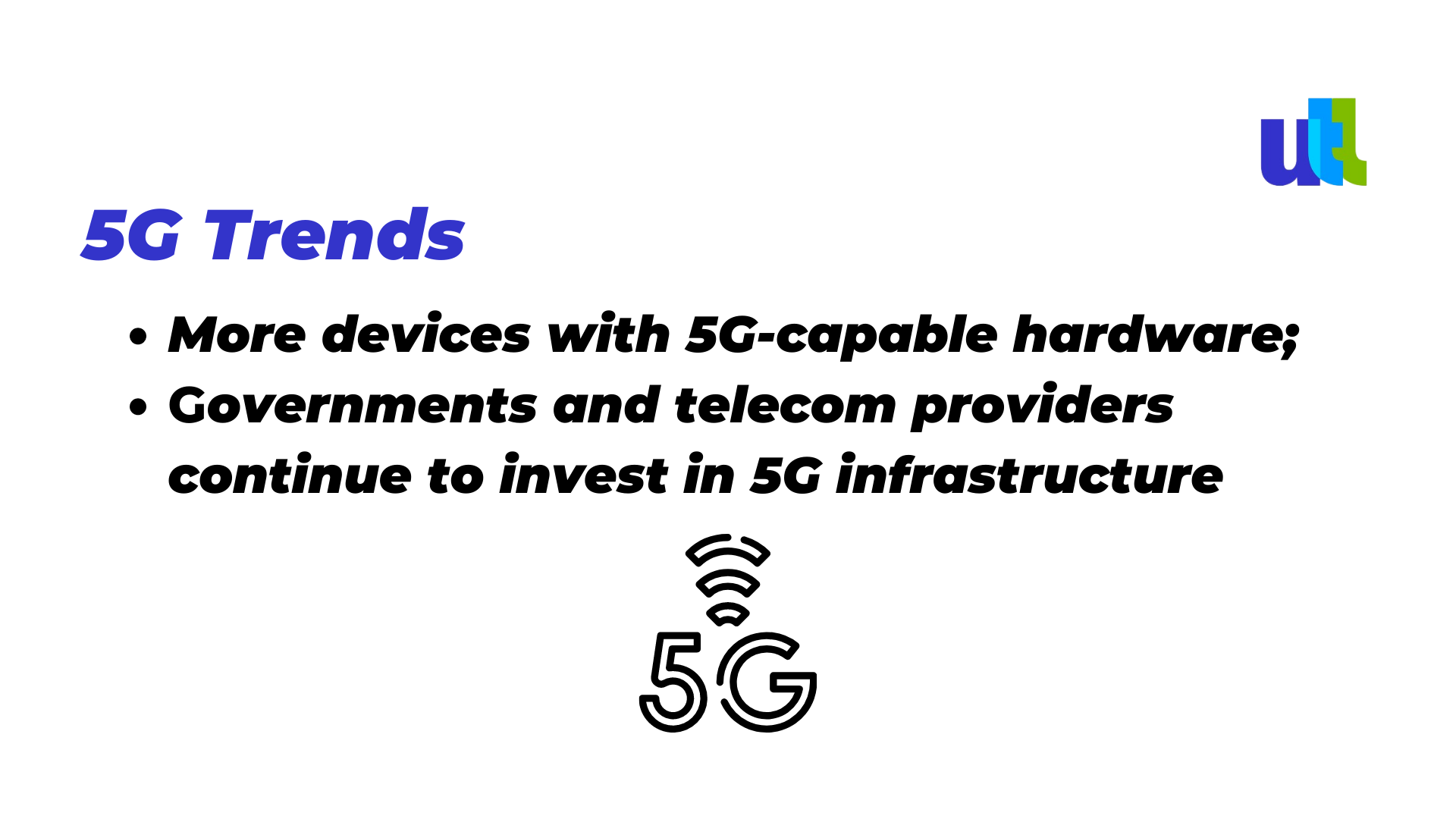 It is having a massive impact on mobile applications too, offering enhanced features that perform at a better speed.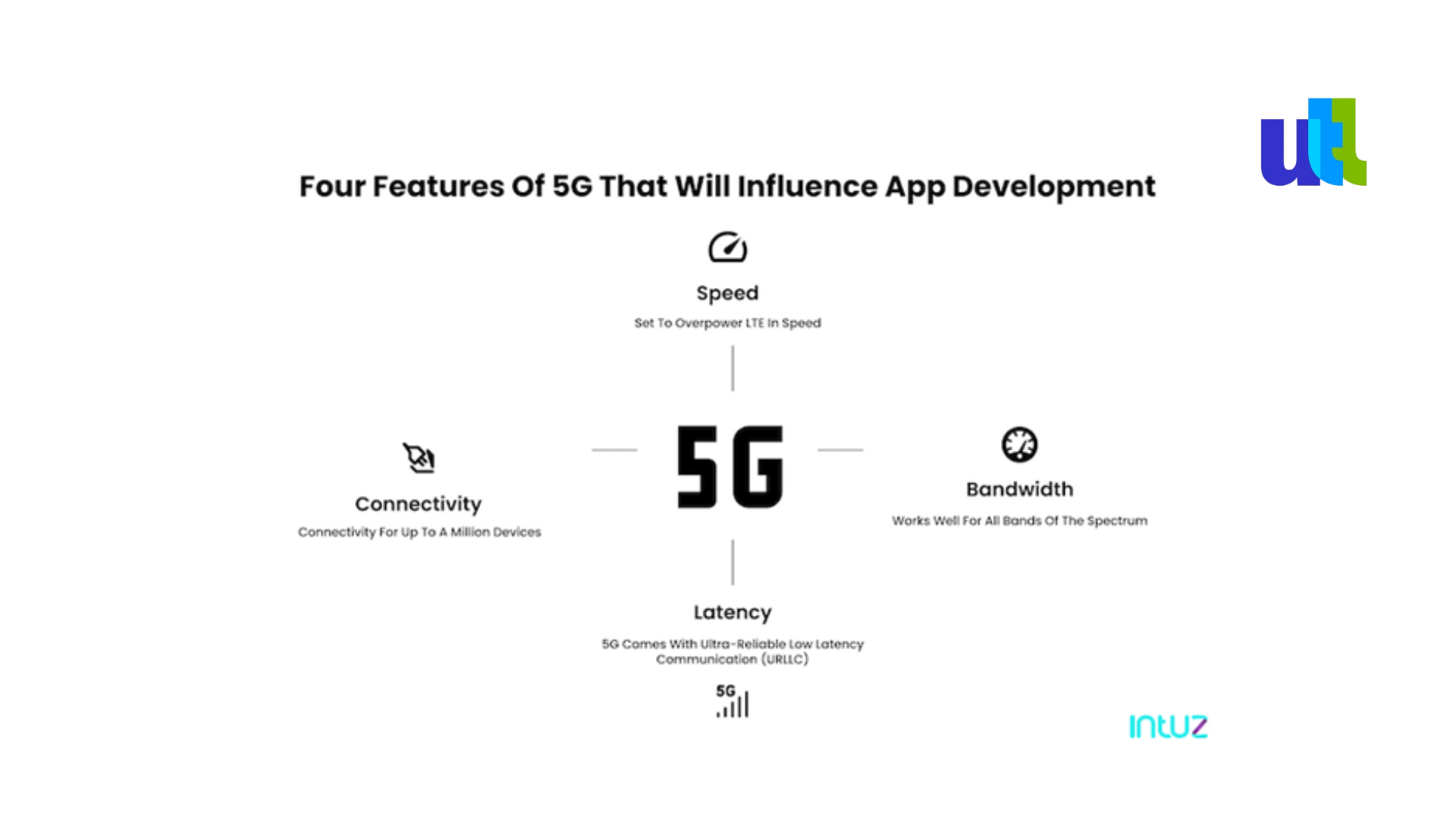 Apart from it, 5G technology in app development enables to seamlessly implement IoT, adds smoothness to video streaming, more opportunities for AR and VR integration, increase GPS performance, and access to the latest cloud computing, and even the Metaverse.
2. The Metaverse
A combination of accelerating digital technologies, alongside changing consumer habits and the introduction of Gen-Z fully into the consumer sphere, has led to the metaverse becoming more and more real.
The current state of the metaverse market: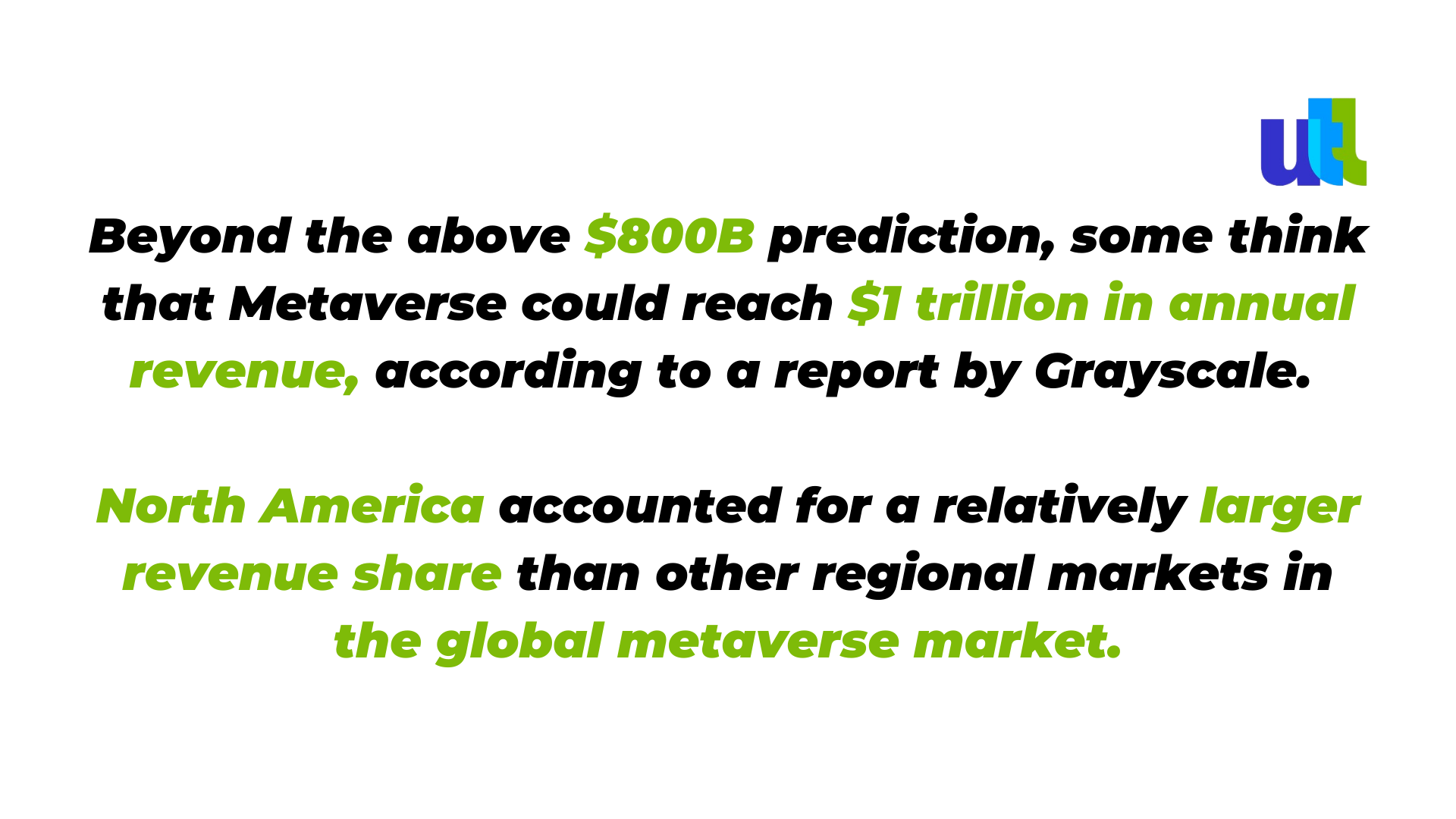 Developing for the Metaverse is genuinely becoming a greenfield for app developers. Unlike the traditional web 2.0 app development ecosystem (focused mostly on tablets, smartphones, and computers), Metaverse development revolves around immersive 3D experiences with the use of VR glasses and other AR/VR gadgets to access the virtual worlds. As a result, developing Metaverse applications means shifting main development practices towards web 3.0-based technologies and platforms that support the use of the latest gadgets and devices.
App development for the Metaverse also requires a clear understanding of its core elements:
It is an umbrella term that covers virtual reality (VR), augmented reality (AR), and mixed reality (MR). Interior designing and marketing are other areas where AR and VR apps are creating game-changing experiences. Such apps allow the user to see how the product will look in a particular space or give you a better idea about its size and shape.
The Metaverse app developers must ensure that their applications are fully compatible with XR technologies and platforms while running smoothly on relevant devices and environments.
3D animation and graphics
Can you imagine immersing yourself in a Metaverse experience and having low-quality, flat, 2D images? No way. Due to its virtual nature, the Metaverse is inevitably linked to high-quality graphics, outstanding visual experiences, and seamless human interaction inside virtual spaces (that requires verisimilar avatars).
NFTs (non-fungible tokens)
NFTs are one of the most prominent technologies inside the Metaverse, so understanding them is a must for Metaverse app developers. For instance, users expect the possibility of converting in-game items like a treasure or a sword into NFTs. This way it can be traded or transferred inside the Metaverse. In marketplace apps, NFTs can enable the monetization of assets and enhance the user experience.
Microsoft Metaverse Stack
Microsoft is known for always staying on top of emerging technologies and innovations in the IT world. Digital Twins is a tool that allows developers to build high-quality digital models of anything (from a user's avatar to complex buildings and entire virtual environments). It uses two-way IoT (Internet of Things) connections and requires specialized knowledge in Machine Learning, Artificial Intelligence, data analytics, the Internet of Things, predictive analytics, and other data-science connected skills. Metaverse app developers must be prepared to work with all of them. You can consult our app development company in Utah to go more in detail.
Blockchain is another important field that we will consider separately and more in detail.
3. Blockchain
Blockchain is a distributed, immutable, and decentralized digital ledger that stores financial data and enables safe transaction recording. And it goes far beyond cryptocurrencies. It is ideal for fast data sharing and recording since it provides the immediate transfer and logging of blocks of information that can only be accessed by authorized members. Another key characteristic of blockchain technology is that any changes made to the recorded information are visible to all blockchain members, making it a secure and efficient tool for enterprises that want to guarantee their data's safety.
Technology has been the cornerstone of cryptocurrencies, smart contracts, online financial transactions, and everything related to FinTech apps for the last couple of years.
What does it mean for iOS app developers and Android game developers?
Well, they are now expected to build mobile products that support a decentralized database, fully resistant to data breaches and hacking. Doing so is not only beneficial for FinTech apps but for any kind of mobile product that requires data protection. Blockchain represents a paradigm shift in the way app developers approach the security and integrity of their creations. For now, it is slowly entering into the mobile healthcare environment, the oil and gas industry, retail apps, supply chain management, logistics, transportation, and travel sectors.
The world of blockchain itself has innumerable possibilities but combining it with another trending technology such as the Internet of Things (or IoT) also results in secure, fast, and cost-efficient solutions.
4. Dapps
Decentralized apps (dapps) make a part of the Blockchain.
Dapps run entirely on this technology and don't rely on one single computer (but instead on a network of them). So now we have mobile applications that cannot be controlled by a single authority, and are open source, with guaranteed unparalleled security, data governance, and identity protection.
The use of dApps is still in the early stages, and, thus, it is experimental and prone to certain problems and unknowns. There are such questions as whether such applications will be able to scale effectively (since a dapp requires significant computations and overloads a network) causing network congestion. Still, the trend shows no signs of slowing down.
5. Wearables that now do more
Wearables include watches, earbuds, and even certain pieces of clothing. Nowadays, they can perform a range of functions, from voice activation to helping people keep track of their health. There are more than one billion connected wearable devices in use worldwide.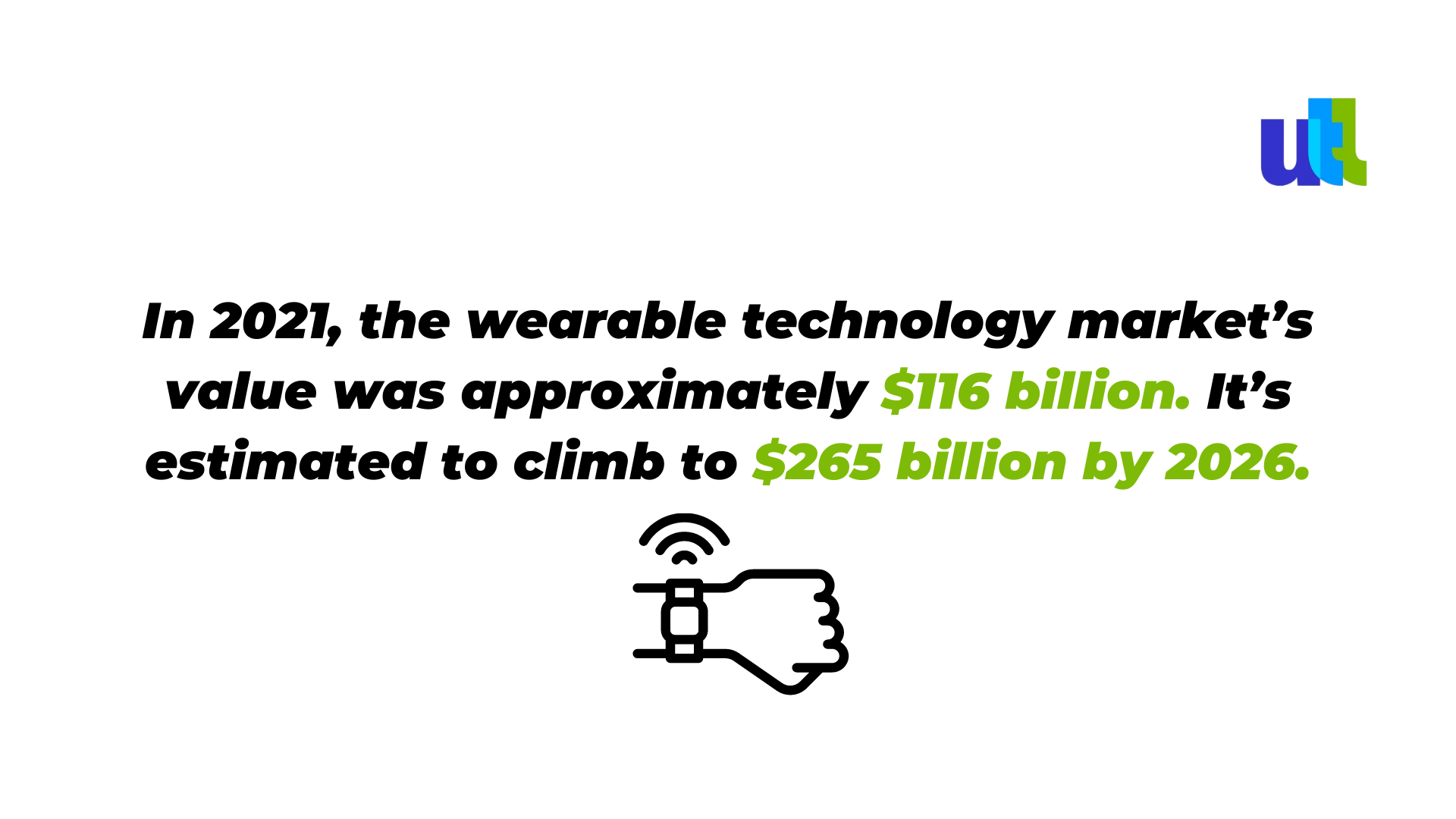 Consumer electronics make up the biggest market share of wearables. Still, there's increasing interest in using them for medical purposes. For example, Fitbit and Apple Watch have gotten recognition from the U.S. Food and Drug Administration for their electrocardiogram apps that monitor heart irregularities.
Other capabilities you can expect to see from wearables in the nearest future are tied to security (smart locks that can be opened using an Apple Watch, or a virtual house key in a mobile smart wallet).
The mentioned evolving technologies are a confirmation of how large the tech industry is and how broad it will become in the future. Knowing the latest trends in Mobile App Development Technologies for the upcoming years will help your business upgrade its mobile presence and make appropriate changes accordingly.
Top app ideas for startups in 2023
However, with thousands of apps launched daily, how do you stand out? What should you focus on, apart from the latest technological shifts and trends?
If you have yet to start brainstorming ideas – no panic! The simple choice is to hire a team of mobile app developers in Utah to get started.
The app development industry must shift all its effort to supply this need and make users' lives easier. It might sound complicated, but trust us, mobile apps have infinite room for change and evolution, and when done right, they can be adapted to any emerging technology and trend thrown at them.
As a bonus, we have prepared a list of top app ideas for mobile application startups for the upcoming year and beyond. The list will give you a clear idea of what is currently expected and demanded in the app development market.
Blockchain-Based Financial Mobile App
AR-Based Online Shopping App
Virtual Reality-Based Travel App
On-demand Money Lending App
On-Demand Multi-Marketplace App
Real-Time Car Hailing App
Cloud-Meeting App
On-Demand Fuel Delivery App
AI-Based Shopping Apps
Car Parking Slot Reservation App
On-Demand Telemedicine Delivery App
On-Demand Cake Customization App
Toy Exchanging App
Women's Security App
Virtual Gaming App
Metaverse Real-Estate Buying and Selling App
AR-Based Interior Designing App
Once you know what type of mobile app is appropriate for your business goals, you can easily become a part of this thriving industry.
For any questions, ideas, or advice, don't hesitate to contact our app developers. We will be glad to help (Utah Tech Labs)
For free consultation about mobile app technologies click here.
----------------------------------------------------------------------------------------------
View the full presentation: